XML Sitemap
If you're looking to improve your website's search engine optimization (SEO), having an XML sitemap is crucial. We offer simple and efficient way to create and configure sitemaps for your website's core post types (such as pages and posts), as well as custom post types, taxonomies, and users.
You'll be able to generate a comprehensive XML sitemap that search engines can efficiently use index your site. As a result, your website will be more easily found and crawled by search engines, which can lead to increased traffic and improved rankings.
Create Schema Markup – No Programming Skills Required
A schema markup or structured data is a structured code that makes it easier for search engines to understand your content.
Websites that integrate schema markup see an increase in search engine ranking and click through rates.
Schema markup exists for content like faqs, how-to, social profiles, article etc.
This plugin you create schema markup with least effort.
Applied Schema Markup
Schema markup is invisible to users viewing a webpage. It's a code meant for search engines to understand.
Schema data like faq listing, for example, can have corresponding visible user interface element.
We provide shortcodes, block and divi module to help display schema data like faq listing, breadcrumb, how-to etc.
Use the schema data and create UI elements.
Schema Types
Our goal is support all schema types. Our priority is to provide schema types supported by search engines.
Google's Best Practices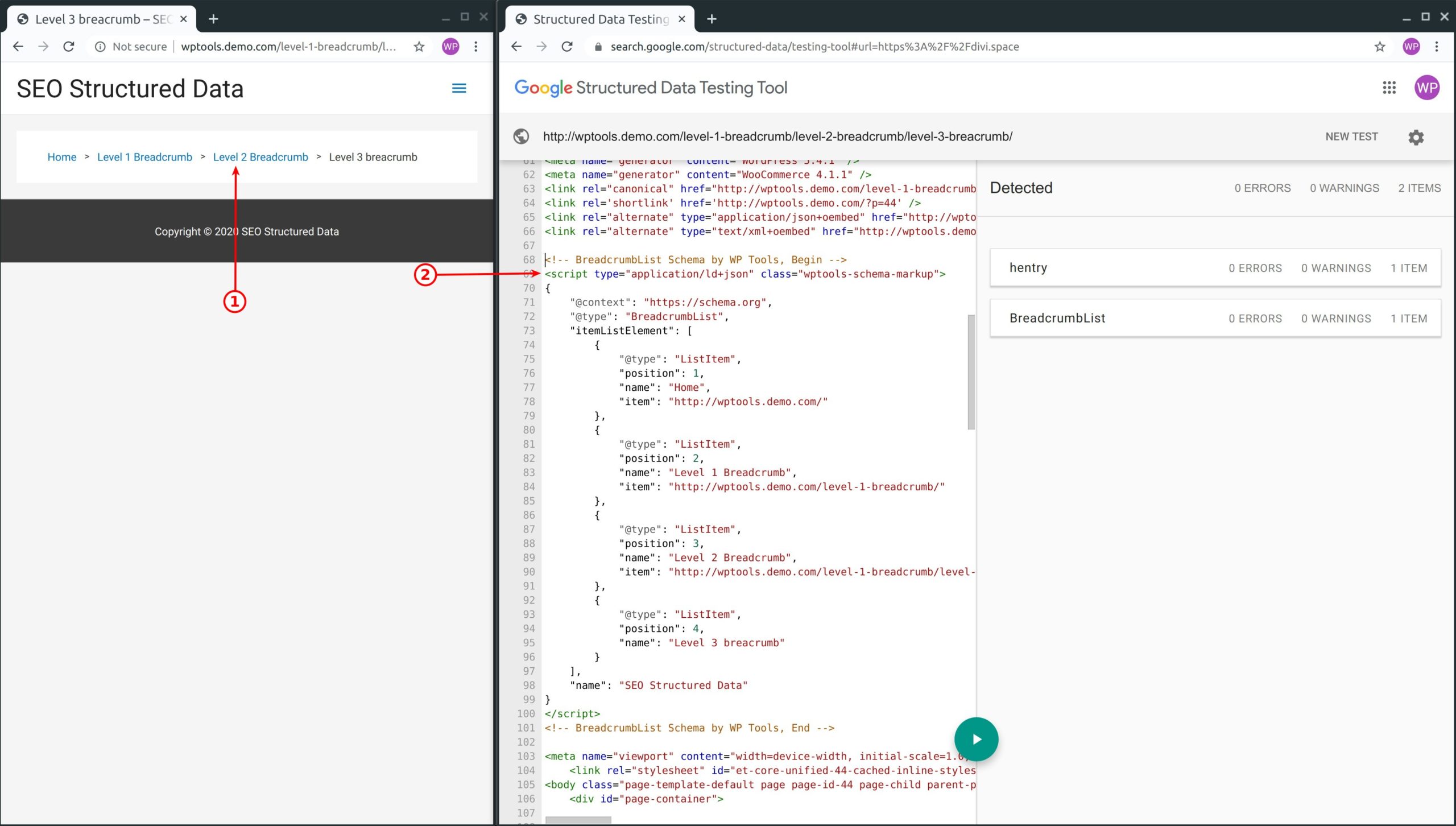 Schema markup uses JSON-LD format as recommended by Google.
Check for schema correctness from within your webpage.