How To Enable Breadcrumbs Schema On A WordPress Website
BreadcrumbList schema markup generates breadcrumb rich snippets on your search engine result pages (SERPs)
They are good for SEO as they make navigation easier. A user visits lot more pages before exiting. It results in lower bounce rates.
Pre-requisites
A WordPress website
WordPress Schema Plugin plugin
Tools
Computer
Total Duration : 5 minutes
Step 1 - Install & Activate WordPress Schema Plugin For Divi, Gutenberg & Shortcodes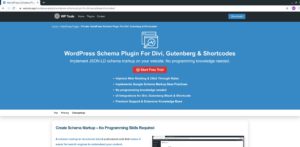 Sign-up for 7-day FREE trial

You'll receive email with instruction to download the plugin. Download, install and activate the plugin.
Step 2 - Activate & Setup Breadcrumbs Schema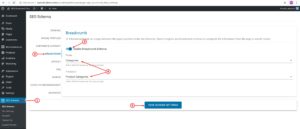 Login to your WordPress Admin. Click on SEO Schema in sidebar. This brings up a vertical tab-based settings page

Click on BREADCRUMB vertical tab click. Breadcrumbs setting will load.

Enable the Enable Breadcrumb Schema switch. It creates breadcrumbs schema markup on all WordPress pages.

Below the toggle switch, you'll see a list of all the public

post types

. Link default taxonomy for each post type. This adds category item to the breadcrumb trail for a given post type's detail page, wherever applicable.

From the screenshot above, you'll see Posts and Products post types

Click on SAVE SCHEMA SETTINGS button to apply the updates.
Step 3 - Validate Breadcrumb Schema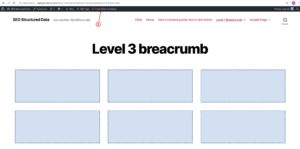 One can use a URL or enter html code with schema markup as input.

Open a WordPress page that is publicly visible while you are logged in.

Click on the Check Schema Markup at the admin topbar

This opens Google's schema markup testing tool preloaded with your page URL.

Breadcrumb Schema Validity Check Using Google Structured Data Testing Tool - WordPress Schema Plugin