Add "Organization Schema" To WordPress
Organization Schema adds schema data information about your business. This
Organization schema can increase the changes of your page appearing in SERPs with rich snippets and knowledge graph.
Set your website as Company/Personal.
Add Logo Schema
Add Social Profile Schema
Note: Appearance of rich snippets is at the sole discretion of search engines
No programming experience needed
Pre-requisites
A WordPress website
WordPress Schema Plugin plugin
Tools
Computer
Total Duration : 10 minutes
Step 1 - Install & Activate WordPress Schema Plugin For Divi, Gutenberg & Shortcodes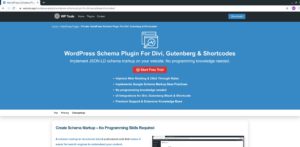 Sign-up for 7-day FREE trial

You'll receive email with instruction to download the plugin.

Download, install and activate the plugin.
Step 2 - Company Type And Logo - Organization Schema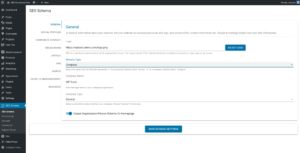 Goto WordPress Admin > SEO Schema

Click General tab

Fill the form fields. Details as followed.

Logo - URL of a logo that is representative of the organization/person. Image must be

"112 x 112" pixels
Crawlable
In .jpg, .png, or. gif format.

Website Type

Select the entity that this Website represents.
If it's a personal website select Person.

Person Name - Enter the name of the person represented by this website.

If it's a company website select Company

Company Name - Enter the legal name of your company/organization.
Company Type - Select a value that matches your company.

General
Corporation
Airline
Educational Organization
Government Organization
Medical Organization
NGO
Performing Group
Sports Organization
Consortium
Library System
News Media Organization
Workers Union

Output Organization/Person Schema On Homepage

Enable switch toggle to output the schema on home page, else
When toggle is off, select a page from the Load Organization/Person Schema On auto-complete field.
Step 3 - Social Profiles - Organization Schema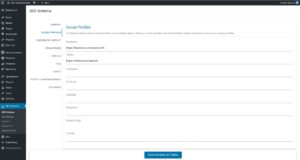 Goto WordPress Admin > SEO Schema

Click Social Profiles tab

Search engines shows social profiles on knowledge graph.

Add your social profiles links that will help search engine know you/your company better.

Allowed social networks are :-

Facebook
Twitter
Instagram
YouTube
LinkedIn
Pinterest
Sound Cloud
Tumblr
Step 4 - Corporate Contact - Contact Point Schema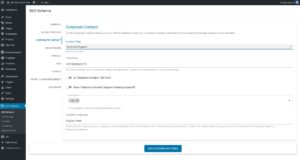 Goto WordPress Admin > SEO Schema

Click Corporate Contact tab

Add corporate contact markup to add your company's contact information to the Google Knowledge panel

Fields are

Contact Type : Role of the contact. Possible values are

-- None -- - Selecting this disables contact point schema
Customer Service
Technical Support
Billing Support
Bill Payment
Sales
Reservations
Credit Card Support
Emergency
Baggage Tracking
Roadside Assistance
Package Tracking

Telephone : An internationalized version of the phone number, starting with the '+' symbol and country code (+1 in the US and Canada).

Is Telephone Number Toll Free? : Toggle switch to verify if telephone is toll free or not.
Does Telephone Number Support Hearing Impaired? : Toggle switch to verify if telephone supports heading impaired

Area Served : The geographical region served by the telephone number
Available Language : Details about the language spoken.

Specify language by their common English name.
If omitted, the language defaults to English.
For more than one language, enter comma-separated list of language names e.g English,French,Spanish
Step 5 - Test Organization Schema Validity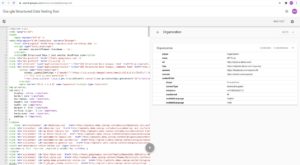 One can use a URL or enter html markup as input.

Load a WordPress page having Organization schema on your browser.

Click on Check Schema Markup at the admin topbar. Topbar shows for logged-in users.

This opens Google's schema markup testing tool preloaded with your page URL