Use Contact Form 7 In Divi Seamlessly
Contact Form 7 plugin creates and manages multi forms. Its a widely used forms plugin.
Contact Form 7 doesn't have in-built support for creating form layouts. It neither has good default styles nor ability to style the form.
Grid And Styler For Contact Form 7 adds a grid builder to create form layouts and divi styler module to style the form.
4 Column Grid Layout Support
We support up-to a 4-column grid layout. That is, we provide 1, 1/2, 1/3, 1/4, 2/3 and 3/4 columns. A row wraps one or more columns.
A row wraps one or more columns and each column wraps a form element. A collection of such rows creates a grid layout.
You can add the row and columns from within the default contact form 7 builder.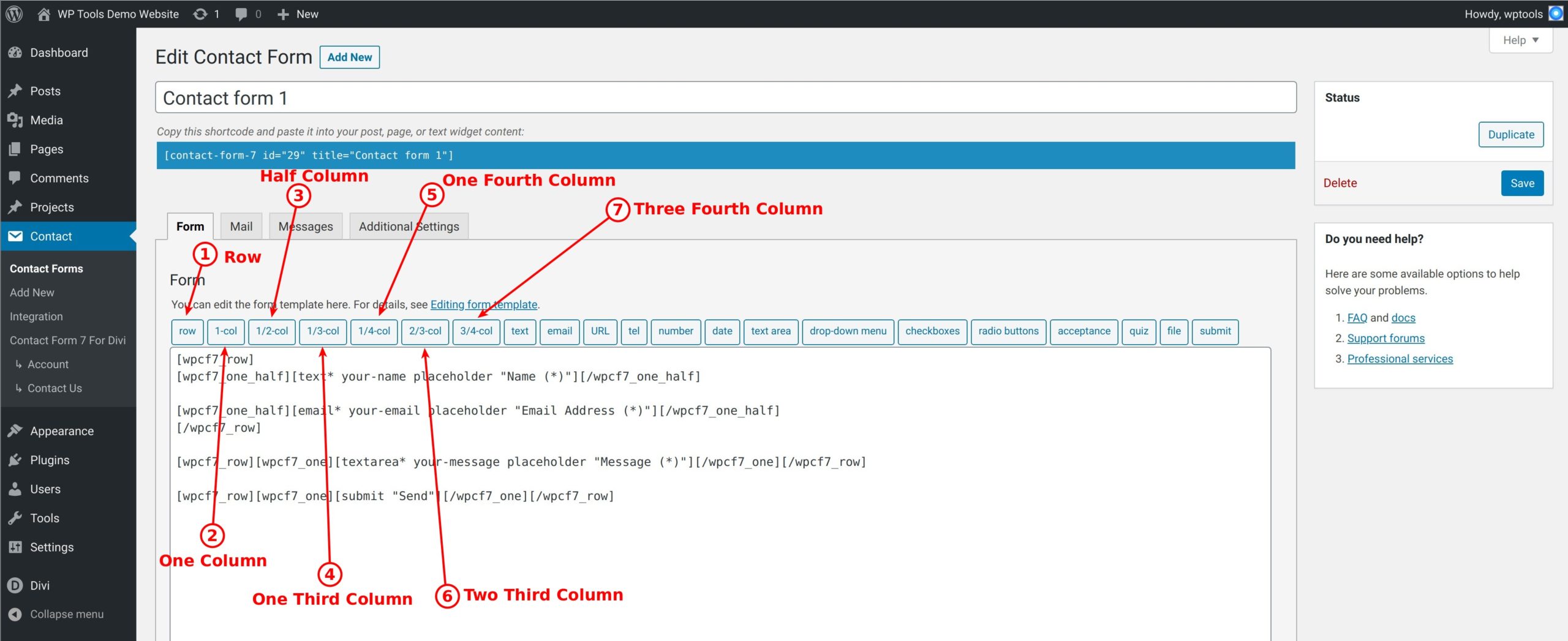 Divi Contact Form 7 Styler Module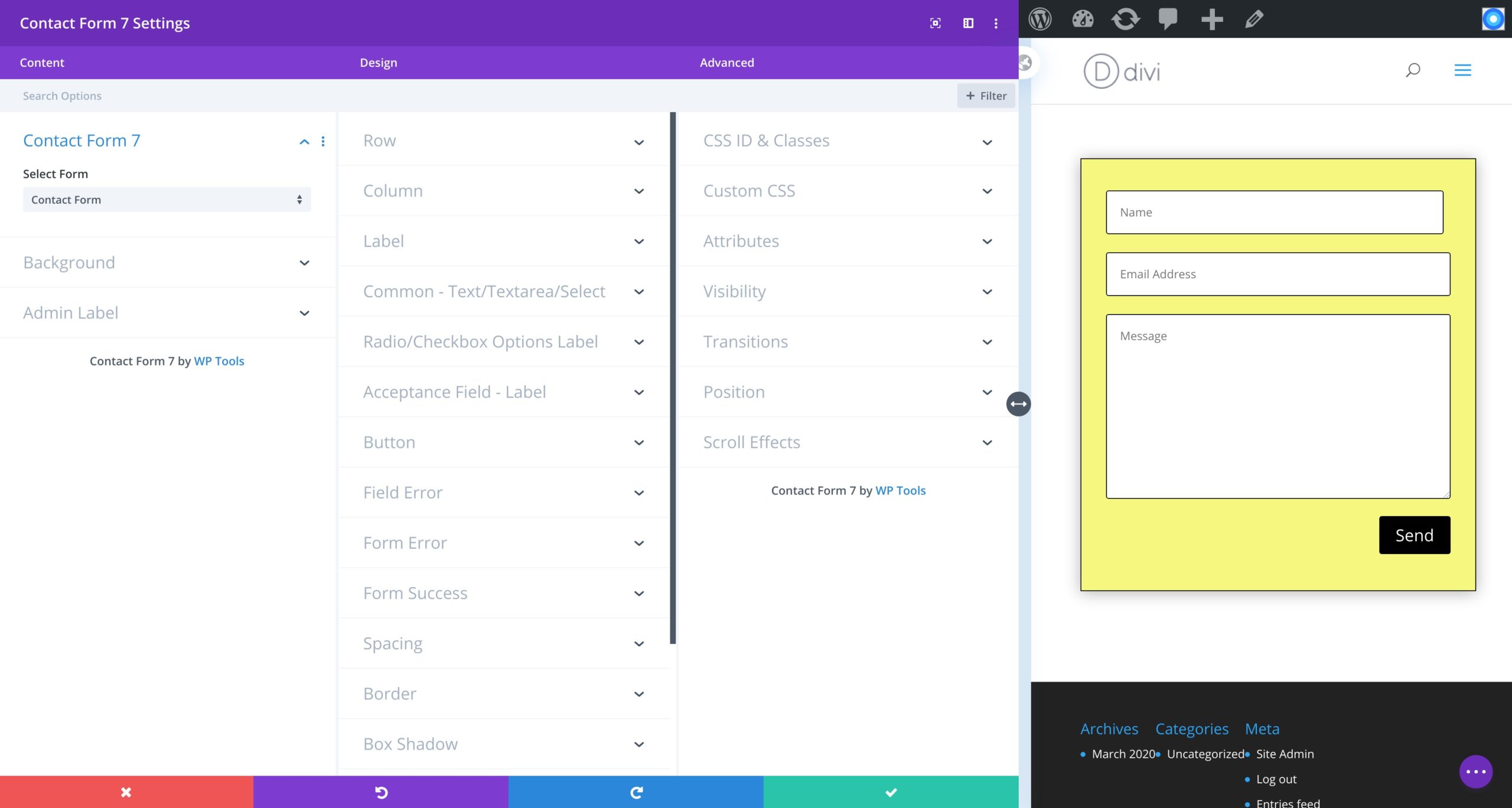 We include a divi module to style your Contact Form 7 forms. You can style form elements
Features
Form wrapper styles

Padding and Margin
Background
Border & border radius
Box shadow

Row margin and padding
Column margin and padding
Label styles for

Margin and padding
Font styles.

Text, textarea, select fields

Background
Border & border radius
Font styles
Margin and padding
Radio / Checkbox Options label styles for

Margin and padding
Font styles.

Acceptance field font styles
Button styles for

Alignment
Font styles
Margin and padding
Box shadow
Background

Field error styles for

Margin & padding.
Font styles
Form error styles for

Margin and padding.
Border and border radius
Background color.
Font styles

Form success message styles for

Margin and padding.
Border and border radius
Background color.
Font styles