Easy To Use Image Carousel For Divi Theme
The Image Carousel Using Divi plugin provides a divi module for cycling through images.
Add images to the Image Carousel divi module, configure their motion and navigation settings
Show logos of clients, products, projects using the sliding carousel.
Versatile Image Carousel Divi Module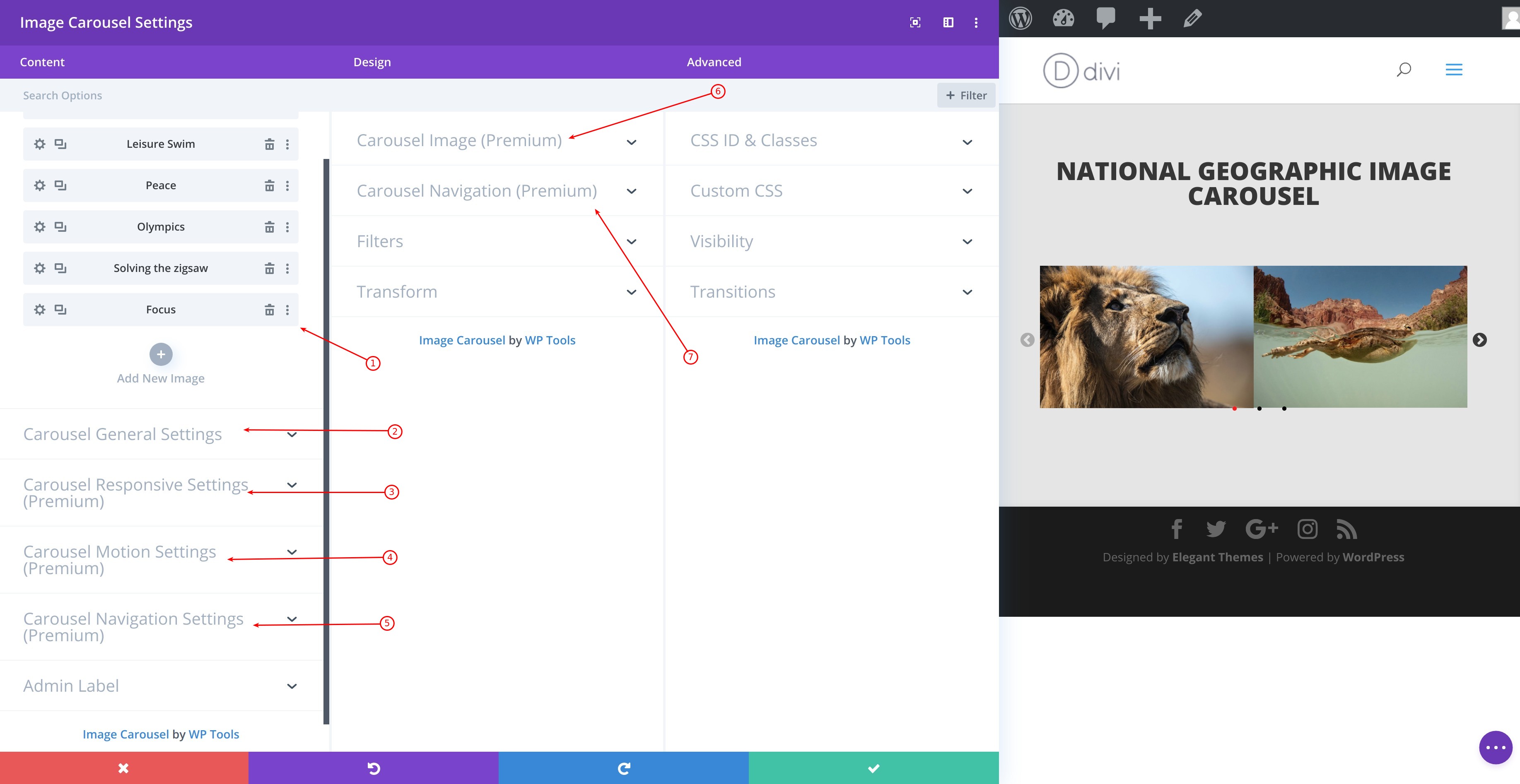 Image Carousel Using Divi module provides visual builder support. Add unlimited images and set the order by drag and drop.
FEATURES
Full Visual Builder support.
Unlimited Images per carousel.
Order Images with drag and drop.
Responsive Images
Fine grain carousel settings

Set default start slide image index
Set number of images per slide
Motion Settings

Infinite loops
Auto play
Play speed
Hover events

Image Settings

Padding
Border
Box Shadow
Navigation Settings
Custom CSS

Image Container
Image Tag
Arrow navigation
Dot navigation
Active dot navigation