Local SEO Configuration Guide For WordPress
Local SEO helps a local businesses rank on Google & other search engines for local searches
If you own a local business, local SEO is a must.
The Local SEO For Divi & Gutenberg Blocks plugin simplifies setting up local SEO for your website.
Pre-requisites
Divi Theme by Elegant Themes
Tools
Computer
Estimated Cost : 49
Total Duration : 9 minutes
Step 1 - Goto "Locations & SEO" page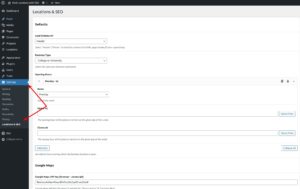 Install & activate all the required dependencies.
Goto WordPress Admin > Settings > Locations & SEO
Settings page consists of following sections.

Default
Google Maps
Post Type & Category
Step 2 - Default Section Settings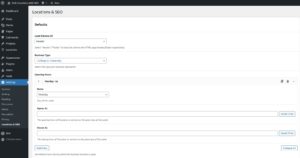 It contains general settings for Local SEO. They are,

Load Schema In?

Decide where to load the schema on the html page. Options are

Header : Loads schema in document header
Footer : Loads schema in document footer

Business Type

Select an option that best represents your business. It's used for SEO.

Opening Hours

Set the default hours of operation. Useful for business with more than one locations.
Step 3 - Google Maps Section Settings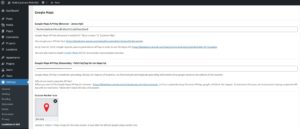 It contains Google Maps related settings.

Google Maps API Key (Browser - Javascript)
Google Maps API Key (Geocoding - Fetch lat/lng for csv imports)

Create another Google Maps API key for geocoding.
Geocoding converts addresses to geographic coordinates (latitude and longitude)
Plugin uses geocoding for finding latitude/longitude when we

Batch csv import of locations
Save address information on individual location page (custom post type)

This key is not exposed on your website. It's strictly for internal use. Do not restrict the API key.
Enable Geocoding API for this key https://developers.google.com/maps/documentation/geocoding/overview

Custom Marker Icon

Upload custom icon to replace the default Google Maps marker icon.
Recommended size is 100px X 100px
Step 4 - Locations Post Type & Category Section Settings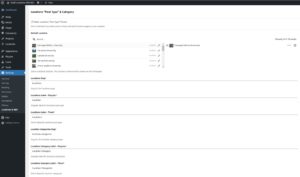 A dedicated category helps categorize locations into groups.
This section contains settings that affect the location post type and category

Make Locations "Post Type" Private

Location post type is public by default
A public post type creates individual location pages on WordPress frontend.
To stop this, check the Make Locations "Post Type" Private checkbox.
It's recommended to make the it private when your business is a single location
When checked, Default Location conditional field is visible

Select a single default location.
Local SEO schema for this location shows on the homepage.

Locations Slug

Slug of the location custom post type
It's used in the URL structure of the location
Change the slug depending on your SEO needs
For an university listing website, the slug can be universities/university

Locations Label - Singular

It's the singluar name of location custom post type.
For example, we can change it to University

Locations Label - Plural

It's the plural name of location custom post type.
For example, we can change it to Universities

Location Categories Slug

Slug of the location category
It's used in the URL structure of the category pages

Locations Category Label - Singular

It's the singluar name of location category label.
For example, we can change it to University Category

Locations Category Label - Plural

It's the plural name of location category label.
For example, we can change it to Universities Category